Enterprise KITs
More than 100 widgets
Customized integration
Unlimited views
Assisted migration and onboarding
Dedicated support
Book a Demo
Trusted by more than
63,500+

companies worldwide
SIGN UP FREE
Join thousands of creators and businesses who use SociableKIT widgets to add social media content to their websites. Supports 70+ widget types and sources! Including:
Sign up here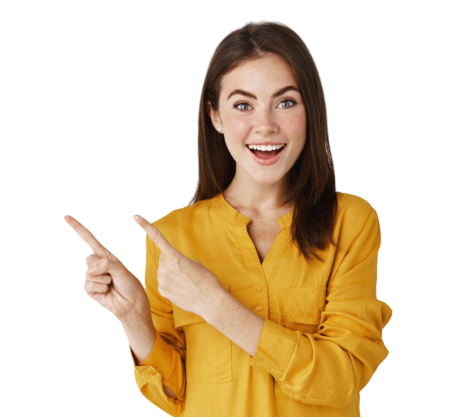 What Our Clients Say About Us
Read and understand our testimonial and know what people say about us and our platform.
"This was a great way to easily embed Google Reviews into my client's Wix site. I had trouble at first because the business has no physical address listed, but the support team helped me out and everything is running smoothly so far. I recommend!"
"Super easy to set up and integrated seamlessly with my website."
"I've been a customer of SociableKit since their beginning. Their unique products are second to none. Their customer service is top notch- prompt, courteous, and knowledgeable. I highly recommend them!"
"I have to hand it to a company that goes above and beyond with their customer service... your team is a notch above anything I've experienced. Great software, great support - what else can you ask for?"
"An amazing set of plug-in solutions for a large number of social media web site integrations. I would lie if I said I´ve tried them all, but the ones I'm using are just stellar. The support is also superb."
"Great features! Very responsive support, and amazing quick turn around on enhancement request."
Crystal Davis-Gibbs
Client
365 Days

Of Social Media Content Ideas
Your Complete Guide To Engaging Posts
Effective social media feed integration
Tips to maximize engagement and traffic
Proven strategies for online success
To get free
365 days access.


Fill up the following form
Frequently asked questions
Everything you need to know about the product and billing.
Yes, we have a free plan. Please sign up now now and try premium SociableKIT for 7 days. After 7 days, you can decide to activate and use our free plan. If you need our premium features, you can always upgrade your account.
Not at the moment. When it comes to Facebook feeds, SociableKIT support Facebook pages and public Facebook groups only. A workaround of creating a Facebook page and use it with SociableKIT can be a good alternative for you.
We offer discounts for charitable organizations. Please contact support here so that we can determine if you are qualified for a discount. If you are NOT a non-profit, as seen on our pricing table, we do offer a 50% discount when you sign up for an annual account.
We accept card and PayPal payments through our secure payments processor Paddle.com
You can easily cancel your subscription by loggin in to your account and following the steps here. You can also contact our support if you need further assistnace. You'll continue to have full access to SociableKIT until the end of your trial or current billing period. After cancellation, you'll retain access to your account until the next time you're ready to use SociableKIT.
7 days is a long time to evaluate our product. You can decide if our product can help your business within that period. After 7 days, you can decide if you want to use our free plan or any of our premium plans.
None. You can upgrade, downgrade, or cancel your subscription at any time. We'll never charge a cancellation fee.
SociableKIT will not work without the required funds. We will contact you first to fix this issue. If you are online, we will chat you using the chat box on this site. If you did not reply to any of our request. SociableKIT will show a "there's a problem with your account" message instead of your SociableKIT widget. If you need to continue using our services, please order a subscribe here.
Not at this time. Since all of our subscriptions are billed on a recurring basis without a contract or cancellation fee, you can use SociableKIT on an as-needed basis. You are welcome to cancel or renew your subscription at any time.
Yes. Please send your feature requests to SociableKIT support here. We will communicate with you about how exactly you want the feature to work. If your request is possible to do, we will schedule to work on it and email you once development was completed. We love improving SociableKIT so this type of requests are always welcome.
Need Support?
If you need help, feel free to chat with us in the live chat box on the lower right corner of this page. You may also use the chat box located here.
You may also email us at [email protected]
We're happy to talk about how to add social media feeds to your website!